Bitrix24
Bitrix24 is an application that helps organize teamwork in a company. Simply put, this is a site that collects all the necessary data about the company's employees and customers. With it, you can set and complete tasks, schedule working hours and communicate with colleagues as easily as you do on a social network.
What can Bitrix24 do?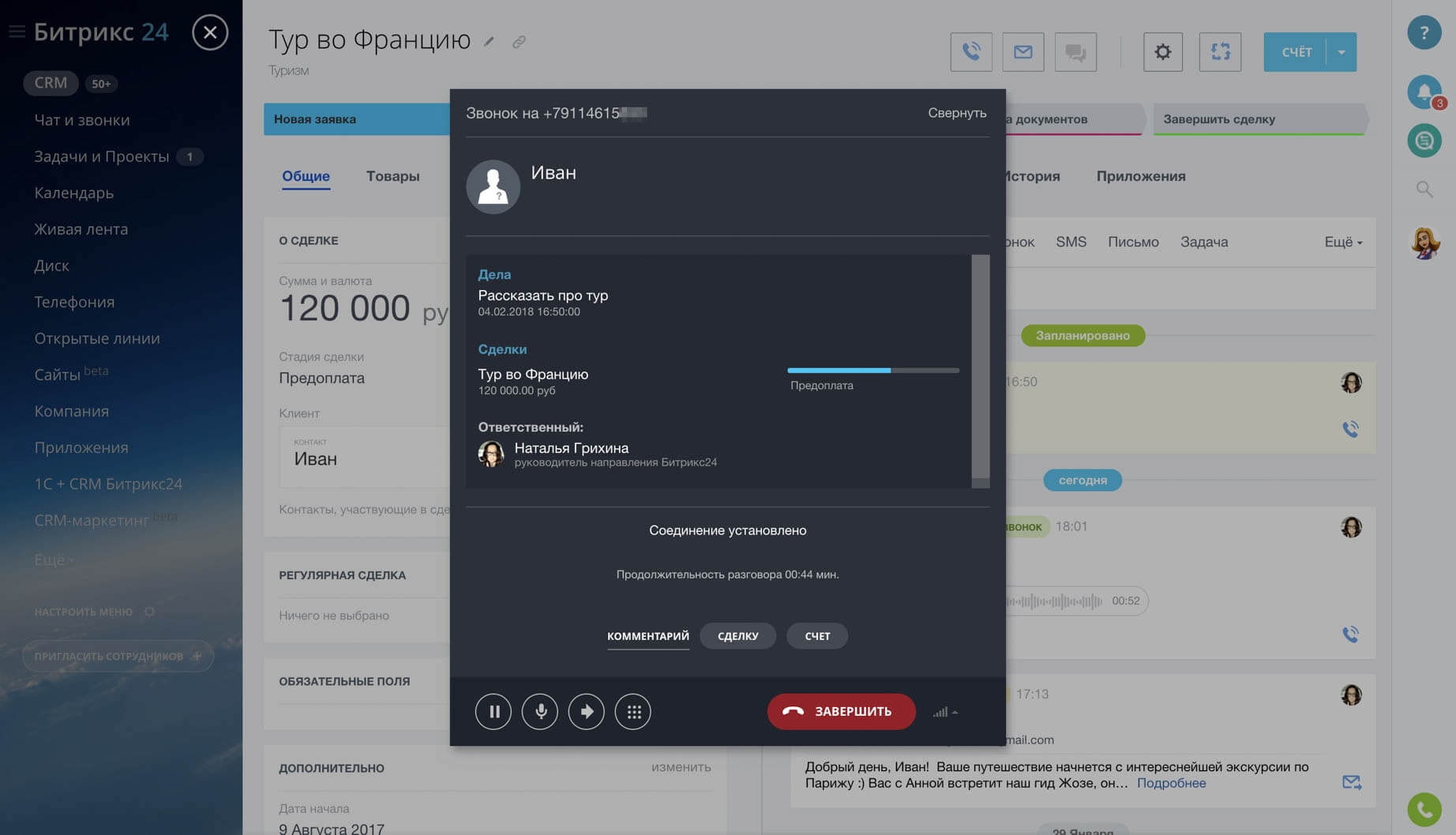 Telephony
Connect your phone to Bitrix24: you can rent a phone number, connect your phone or even your own PBX. Customize your scenario for customer contact.
More than 4,000,000 companies are registered in Bitrix24
Join us!